December 1, 2009 at 10:23 AM | Posted in
Cupcake Hero
,
cupcakes
|
12 Comments
Tags:
peanut butter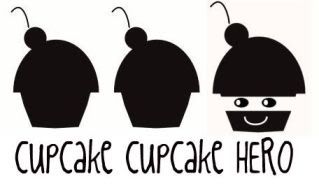 SORRY!
¡Lo siento!
Ipagpaumanhin ninyo ako!
Xin lỗi
残念に思う
Je suis désolé!
(And now you know how to spell "Sorry" in English, Spanish, Tagalog, Vietnamese, Japanese and French. Don't say I never taught ya anything! *wink*)
I know Cupcake Hero::November is long delayed and I apologize profusely. I never claim to be very tech savvy and Flickr threw me for a loop by changing up the way they link pics in the groups so it took me a few days weeks to figure out how to do it. On top of that I was in the middle of moving into my new home. Talk about stressball! Thanks to all IHC readers for your housewarming well wishes. I am happy to say we are moved in, most of the boxes have been unpacked and we can finally park one car in our 2-car garage. Hey it's a start right? HA! I can't wait to get back into the kitchen and bake!
Without further ado. LET'S ROCK THE VOTE! — > Poll on the side menu bar. Voting ends December 6th @ 11:59pm EST. But you won't win on votes alone. That will be decided in my kitchen. May the best cupcakes throw down!
Good luck to all cup-testants!
PS- Don't forget that Cupcake Hero::December is being hosted by Jamieanne of The Sweetest Kitchen. Click HERE for more details. I might even try to enter myself!
« Previous Page
—
Next Page »
Blog at WordPress.com. | The Pool Theme.
Entries and comments feeds.