December 5, 2008 at 12:46 AM | Posted in
cupcakes
|
28 Comments
Tags:
cosmopolitan
,
pomegranate
Happy Happy Friday! ::doing the chicken dance::
Is it too early in the morning to celebrate Friday with a crunkcake?
Naaaaahhhh…
I don't know about you but pomegranate seems to have taken the foodie world by storm these days. You feeling that too? I get at least one pomegranate recipe in my google reader everyday. Trust me. I aint complaining!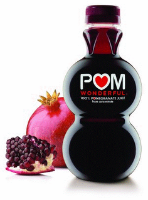 Pomegranates are really popular in CA. My childhood home use to have some pomegranate trees growing in the backyard. I remember my mom eating pom seeds by the handful when I was younger. Unfortunately as a child I didn't appreciate the pom goodness but now that my palate is more refined (Yeah right?! I still love me some fishsticks!) its one of my favorite sweet-tart flavors.
Thankfully I don't need a tree to get my pom craving though. (It would prove hard since I lack a yard and I have a feeling my balcony wouldn't be sufficient. HAHA) The well known ©Pom Wonderful company makes pomegranates (fruit and juice) easily available in most grocery stores near me. I have to admit I am a sucker for the cutey patooty heart pom logo on the bottle too. What can I say? I am easy target for advertising gimics. Why do you think I love infomercials? HAHA
But it wasn't until I was watching Ina Garten's show last week and saw her mixing up a Pomegranate Cosmopolitan out of vodka, lime juice, Grand Marnier and pomegranate juice that I knew I had to figure out how to make that into a cupcake!
How could that be bad? <– Can you hear Ina Garten saying it in your head?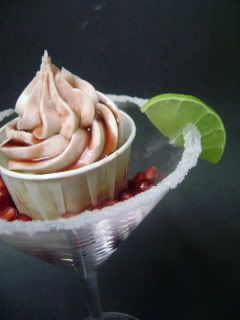 (Recipe adapted from Cupcake Bakeshop & Recipezaar | photos from me!)
Makes about 12 cupcakes (I got 9 cupcakes)
INGREDIENTS
For lime cupcakes
1/4 cup (1/2 stick) unsalted butter, room temperature
2/3 cup sugar
2 large eggs
1 cup all-purpose flour
1/2 teaspoon baking powder
pinch salt
1/3 cup milk
2 tablespoons fresh lime juice (I used juice from 1 lime)
zest of one lime
For Grand Marnier glaze
1/3 cup sugar
2 tbsp orange juice (I used juice from 1/2 an orange)
2 tbsp Grand Marnier
For pomegranate-vodka buttercream frosting
1/2 cup (1 stick) butter, at room temperature
3 to 3-1/2 cups powder sugar
1-3 tsp vodka, to taste (I used Skyy vodka)
2 tbsp pomegranate molasses*
lime wedges, garnish (optional)
pomegranate seeds**, garnish (optional)
* Here is a step-by-step how-to open a pomegranate. Works great!
** If you can't find pom molasses, you can make your own! Thats what I did. This recipe makes a good amount but there are so many cool pom molasses recipes out there to use it up!
INSTRUCTIONS
To make cupcakes—
In the bowl of an electric mixer fitted with the paddle attachment, cream butter and sugar until light and fluffy, about 2-3 minutes. Add eggs, one at a time, beating until incorporated.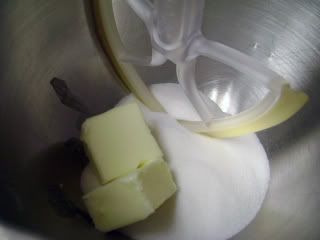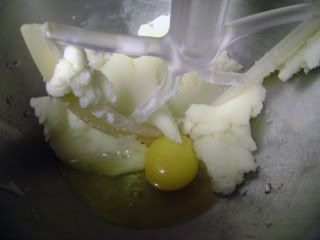 In a medium bowl, whisk together flour, baking powder, and salt. Measure out milk, lime juice, and lime zest. Add flour mixture and milk alternatively, beginning and ending with flour mixture.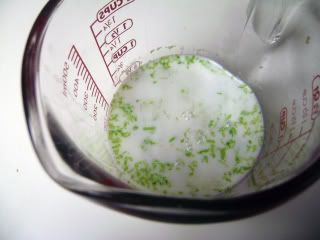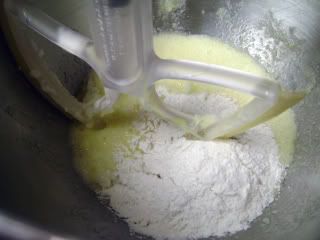 Fill cupcake liners about 1/2-2/3 full. Bake at 350 for 17-20 minutes until a cake tester comes out clean. Remove the cupcakes from the oven. While the cupcakes are still warm, poke holes in cupcakes with a toothpick or skewer and drizzle 1/2-1 tsp glaze over each cupcake. Let cool before frost.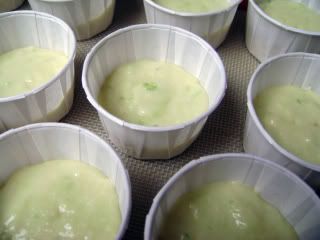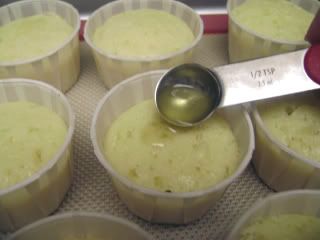 [While cupcakes are baking, make Grand Marnier glaze.]
To make Grand Marnier glaze—
In small saucepan, heat 1/3 cup sugar and orange juice over medium heat until sugar dissolves.
Remove from heat; stir in 2 tablespoons Grand Marnier. Set aside.
To make Pom-vodka frosting—
Using a flat beater, cream the butter. Add the pom molasses until combined. Gradually add 3 cups powdered sugar and mix well. Add more sugar if you want a thicker consistency. (If you want to make the buttercream thinner, you can slowly add a little milk.) Add vodka and mix to combine.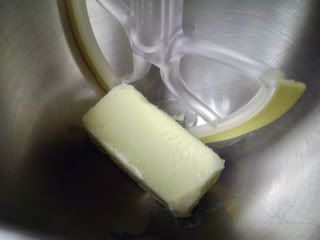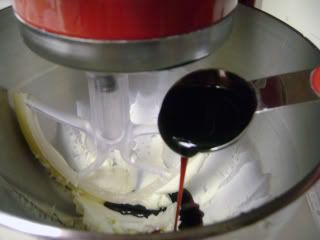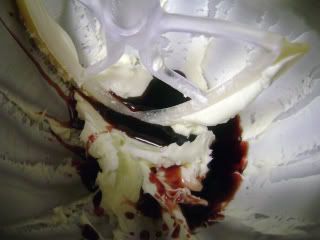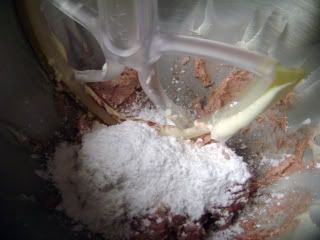 To assemble cupcakes—
Using a 7ST star tip, frost cupcake. Drizzle with pom molasses and garnish with pomegranate seeds (aka arils) or lime wedge.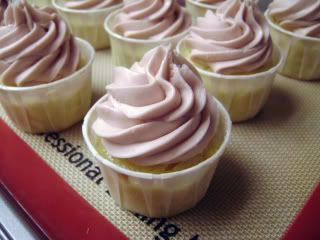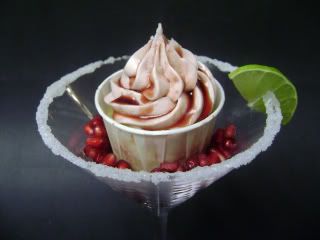 ENJOY!
Husband rating: A-/B+
He has an aversion to alcohol in frosting (too many bad "praying to the porcelain god" memories from his younger days. LOL) so the buttercream wasn't his favorite but he liked the lime cupcake.
Wifey rating: A
It really tastes like a cosmo! The Grand Marnier glaze and lime cupcake were so good together. I definitely have to use that Grand Marnier glaze again! Yummy! The pom buttercream was tangy and sweet at the same time. All in all a good cupcake to quench your comso thirst without the hangover. Niiiiiice.
** Don't forget to enter my UnBlogiversary giveaway! Last chance to enter by December 7th @ 12midnight EST. Check back for another giveaway Tuesday, December 9th too!
Blog at WordPress.com. | The Pool Theme.
Entries and comments feeds.